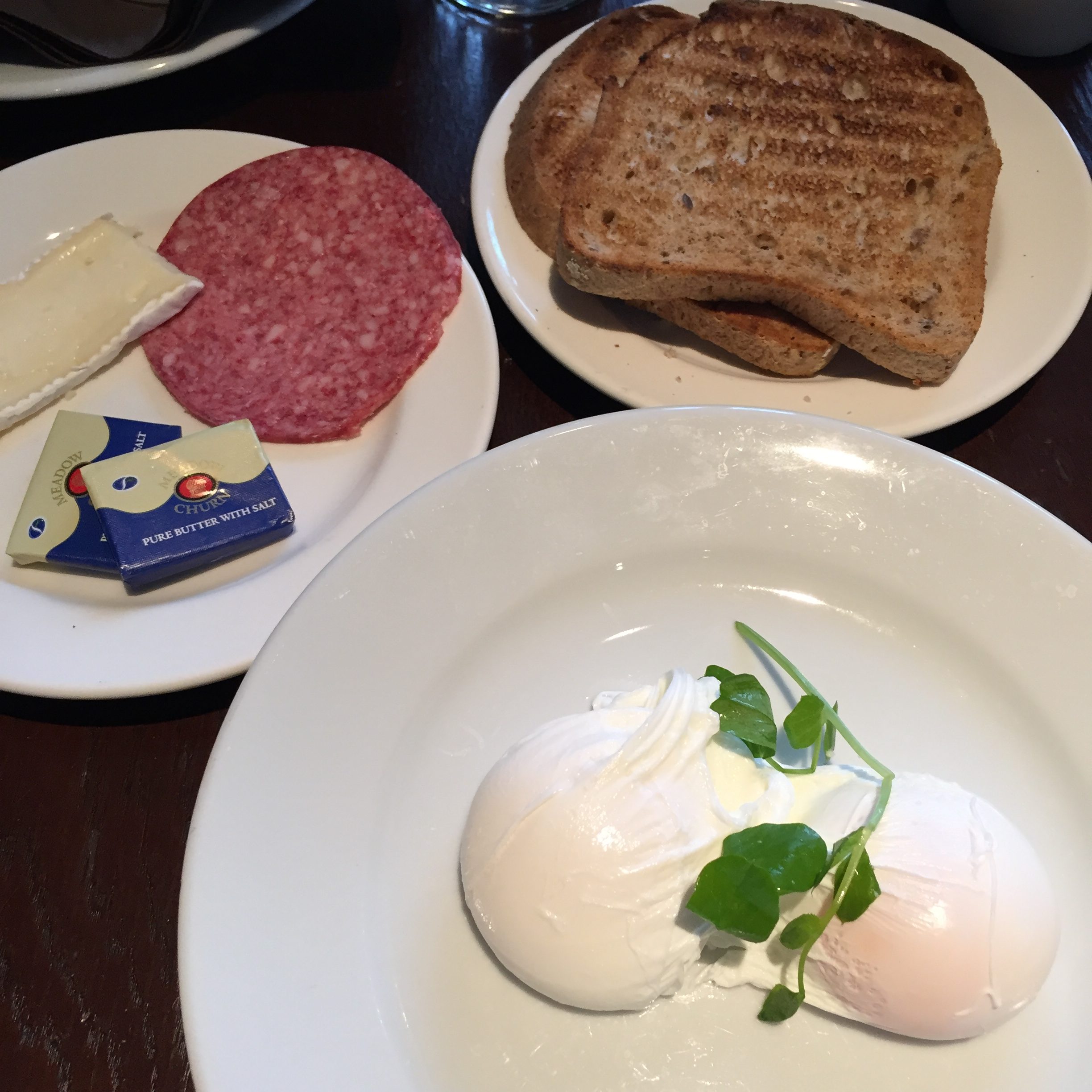 There actually isn't much I can write today. Breakfast this morning consisted of two poached eggs (a little too much vinegar and I missed the hollandaise sauce) with gluten-free bread, Camembert, sausage and salted butter and later gluten free chocolate rice crispy's.
We visited the Sir John Soane museum, saw the royal court of justice, had latte and chai latte at Costas and then visited the British Museum.
We actually ate at the hotel again. They had to gluten free courses feta-olive salad and spicy potato wedges. And they made one that contained hummus and pita bread just with gluten-free bread instead. I forgot to take a picture before we started eating because both of us were very hungry.