As today marked the end of our trip to London I decided to finally have a hot breakfast, but in the end just had bacon and fried eggs on gluten-free toast.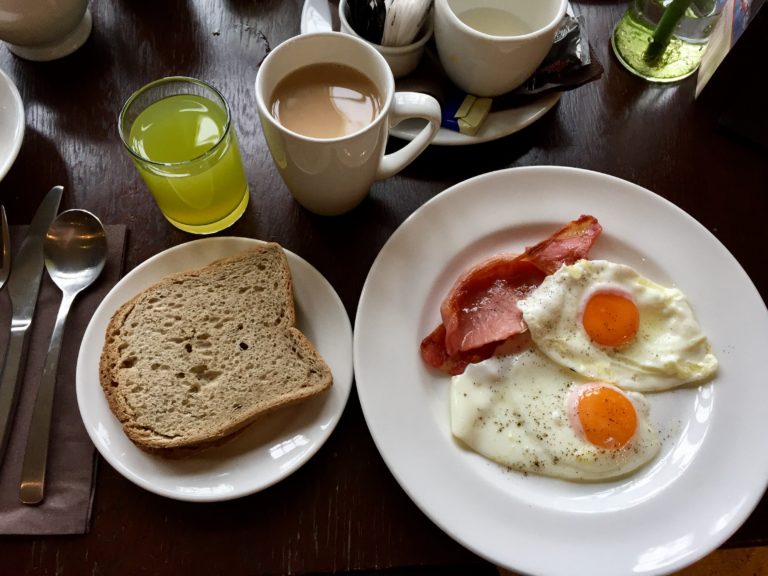 Check out was at 12 PM and since we didn't want to carry your bags around all the time we brought them to Victoria coach station. From there we drove to Broadway Market, because I had to buy more Turkish delights, since you can't get them anywhere in Germany.
Once we had them we took the Northern line to Angel to visit the restaurant Niche. It is the only 100% gluten-free restaurant in London.
Niche Food&Drink
My grandma and I shared chicken and wild mushroom pie with potato mash red onion gravy and steamed kale.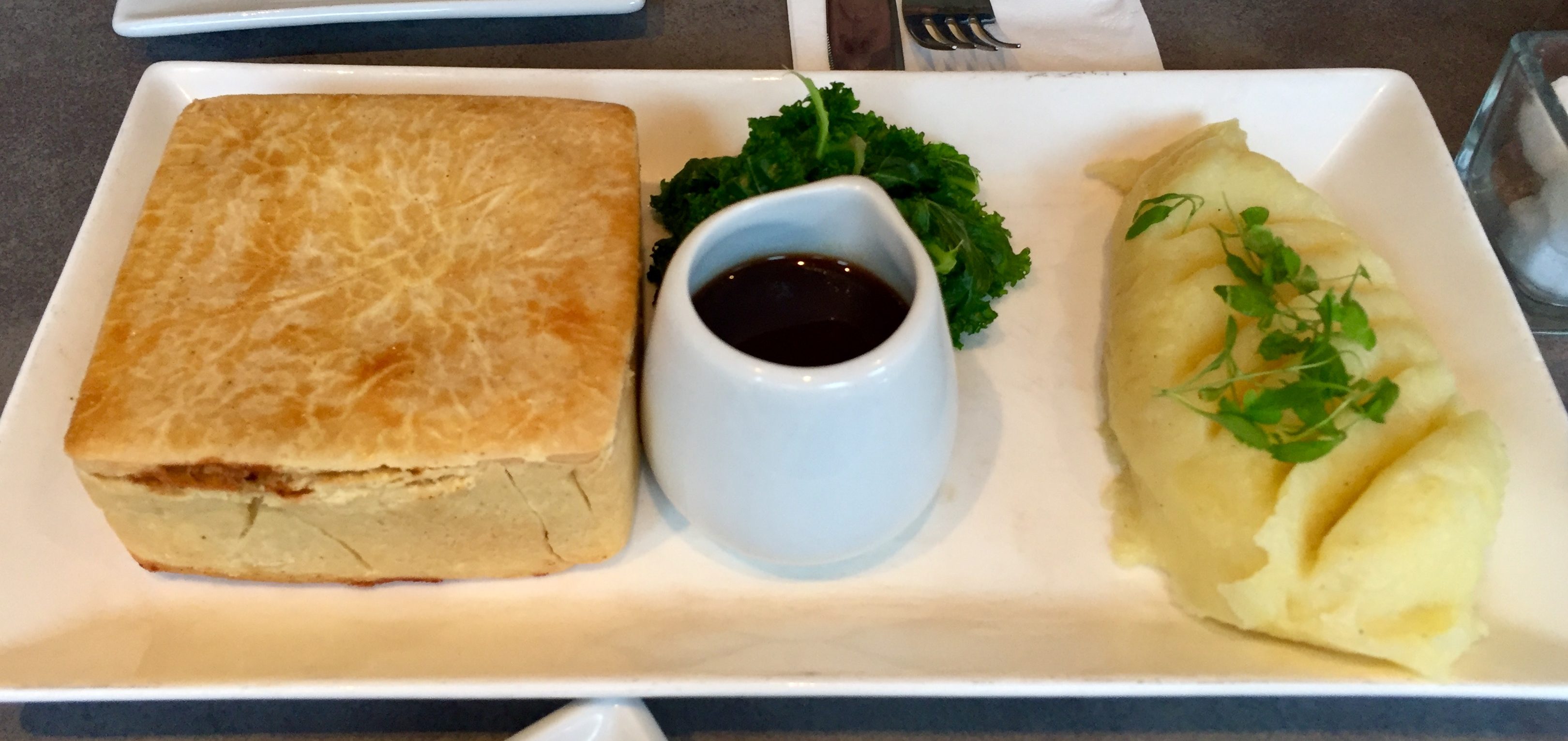 And gluten-free mac & cheese as a side dish.
Stay tuned for the full post about them!
After we left it was time to get our luggage and hurry to the airport to catch our flight.