When you think of London as a person has to eat gluten-free you can only think about all the food you going to eat because there's so much.
Well, today I arrived in London and it took us staggering two hours to get from Heathrow airport to our hotel. We took the Piccadilly line to Piccadilly circus and then the Bakerloo line to Paddington and then the 332 bus to our hotel.
The hotel itself is amazing. I didn't know that it has four stars?!. The entrance hall is very pretty, the beds are super comfy and it's all very clean. There are three beds in our room, even though it's just two people so it's a little cramped but not really?
Anyway so we arrived around 2:30 PM and wanted to eat something because we didn't have anything to eat until then, we had a coffee in the morning before we went through security at the airport, but we didn't know where to go so I researched food markets and found one at Kings Cross station.
Food market Kings Cross
We arrived there to find only five booths but to be fair it was raining and there were like 10 people around. But in none of those five booths I could eat anything. Pastries, pies, Yorkshire pudding's, scotch eggs, lots of vegan stuff, even dairy free but not gluten-free.
A little bit disappointed we decided to go to a restaurant, but only found fast food places and three Italians who had nothing gluten-free.
In the end we went to an Indian restaurant again it's called Tandoori and is right across Kings Cross station when you leave in the direction of the underground. They had a lot of gluten-free dishes and were very accommodating we had papadum's instead of naan bread. My grandma had chicken tikka masala and I had vegetable curry. To drink she had a Coke and I had a mango Lassi.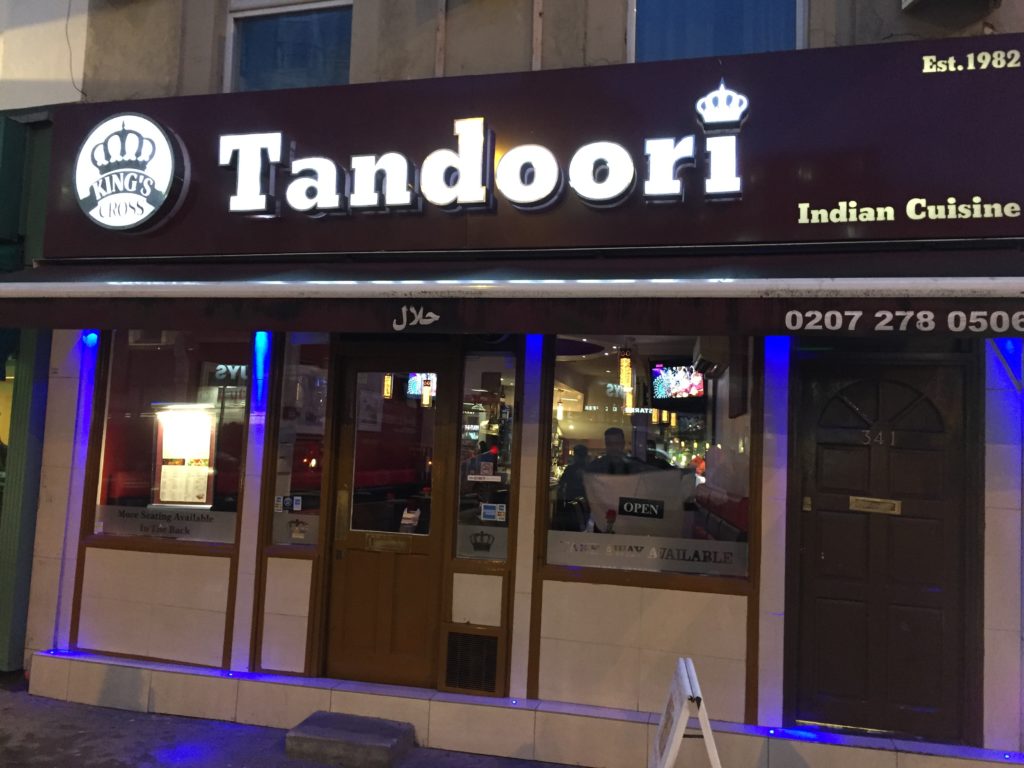 It was pretty expensive though but probably usual for London if not less expensive than other things you could eat. We had to pay £ 31.13 for everything and got a vegan orange chocolate bar as a goodbye gift.
One of the Indians there asked if we are from around and I told him to be from Germany and he was like "Oh, Germany! Well 'Dankeschön' and 'auf Wiedersehen!'" and was very proud of himself.
Back at the hotel we decided to call it a day, because we're both very tired.
BUT I'm looking forward to the breakfast buffet tomorrow, because well, it's said to be very accommodating for people with allergies and that there's a whole range of gluten-free products and I'm looking forward to trying them!